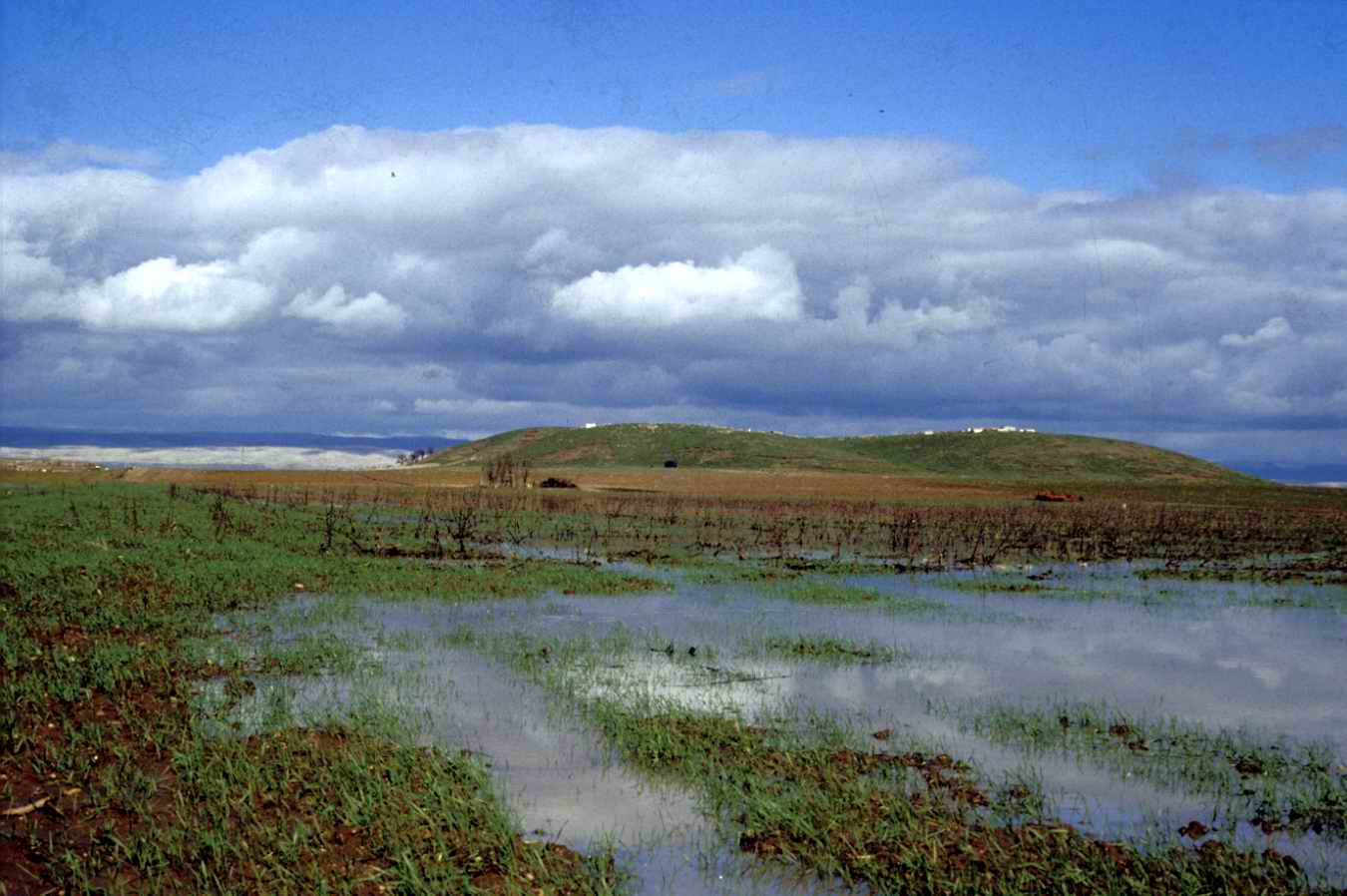 We welcome the first time visitor, whether led by accident or by design to ancient Urkesh – or rather to its modern counterpart, urkesh.org.
The photo to the right shows the mound in winter. To the unexperienced, it looks like a natural hill, blending in with the higher mountains of the Anatolian plateau in the background. The water in foreground creates as if a barrier for those who may wish to venture to the top of the hill.
The scene is emblematic of the archaeologists' task. It is for them to translate modern appearances into ancient realities.
The presentation we offer in this first part of our website is all based on the technical docu­men­tary evidence that is assembled in the following two parts. This is the beauty of a website – that it can welcome side by side the layman and the professional. So we, the professionals, filter our own scholarly constructs to present them in accessible format to all. As if lending a hand to cross the waters and climb the Tell.

Click to see a synopsis of the four sections included in this introductory part – a general OVERVIEW, a description of the practical aspects of the PROJECT, a presentation of some technical details of the WEBSITE, and an explanation of our EDUCATIONAL intents.